Wednesday, January 18, 2012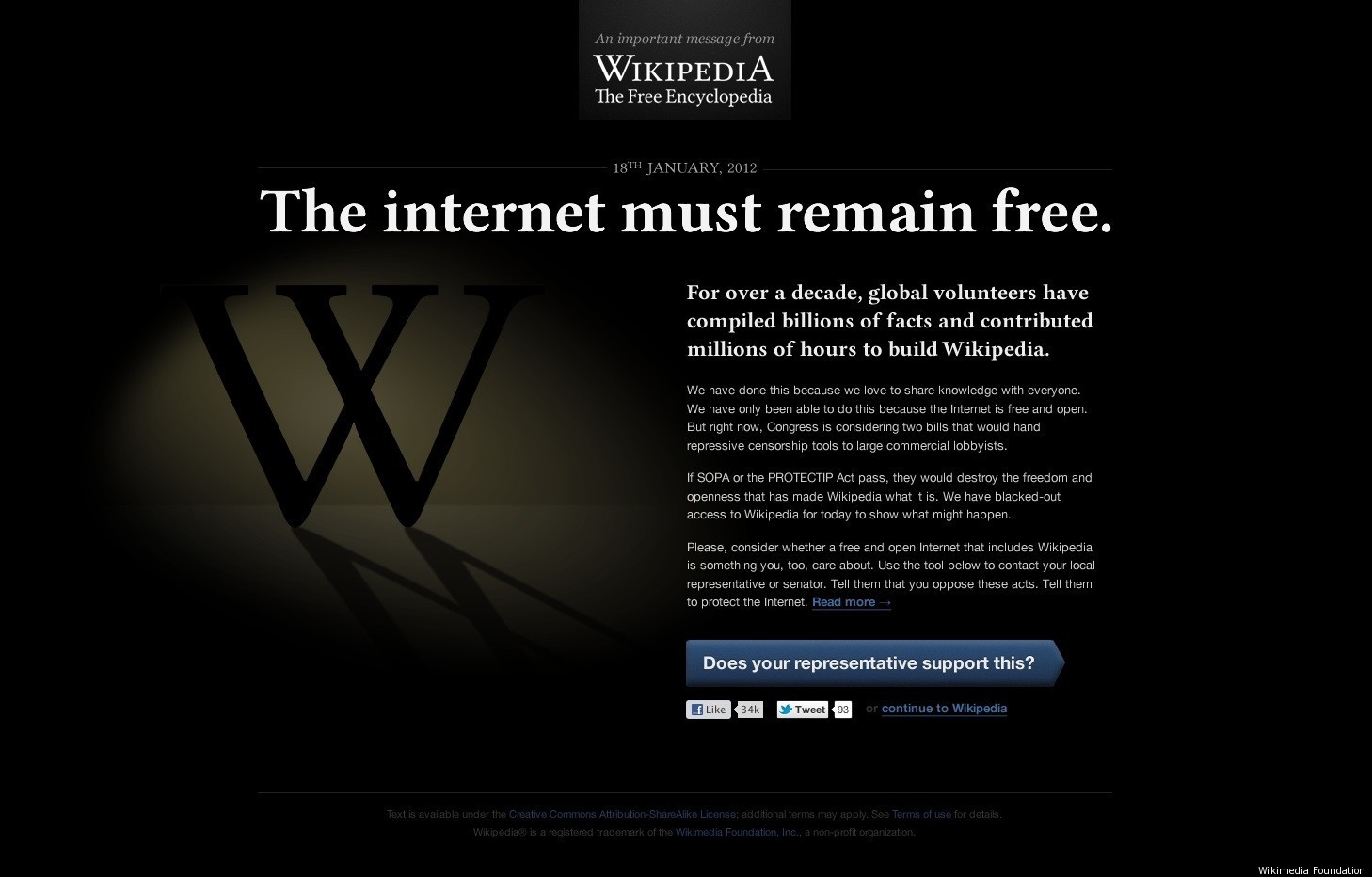 ....it's to this?
Can we please have a moment of silence?? (In my Quan voice)
It's to this.
Wikipedia, Google and other sites protest anti piracy laws.....
Posted by

ucd
at 11:02 PM
0 comments

Michelle Williams. fresh off her Golden Globe win for her role in "My Week With Marilyn" is featured in the February issue of Gentlemen's Quarterly.
When Williams legally emancipated herself from her parents at 15, she didn't do so because of any family schism, but for the independence and the practical advantages—she says she no longer needed a tutor and could work adult hours. When I suggest that it was pretty ambitious and self-contained to think she could handle it, she agrees. "It was just stupid. I didn't know what I was taking on," she says. "I don't think things through very often—I don't project into the future about how a situation will turn out. Even the simplest things, I'm guilty of making really bad decisions a lot of the time. In my work it's a capacity that's served me well, but in my life it can be a problem."

She describes being "a 15-year-old making a house as best as she could. I had an egg crate for a mattress. It's hard to tuck your sheets under an egg crate." It was, she says, "very, very lonely." She also refers to "just being around not-great people"; there were clearly experiences difficult enough that she would prefer to keep the details to herself.

Do you feel angry about anything that happened then?

"Not as much anymore. There's a lot of distance now. Fifteen years of distance. Since I left this time period, living in Los Angeles, I haven't felt like anybody's prey."

Do you think whatever happened was your fault or other people's fault?

"My opinion of that has changed over the years. I don't know—do kids have culpability?"
read full article...
Posted by

ucd
at 10:49 PM
0 comments

Posted by

ucd
at 10:37 PM
2 comments

Wednesday, January 11, 2012
via
dailymail
Posted by

ucd
at 3:57 PM
0 comments

PR girl for Oscar de la Renta reporting from inside one of the world's most prestigious fashion houses.
www.oscarprgirl.tumblr.com
All Oscar, All The Time. Very cool.
Posted by

ucd
at 3:22 PM
2 comments

Beyonce named her baby "Blue" and Amber Rose is trying to convince herself that she "doesn't do things for publicity".
via
www.kfoxx.com
Posted by

ucd
at 3:17 PM
0 comments